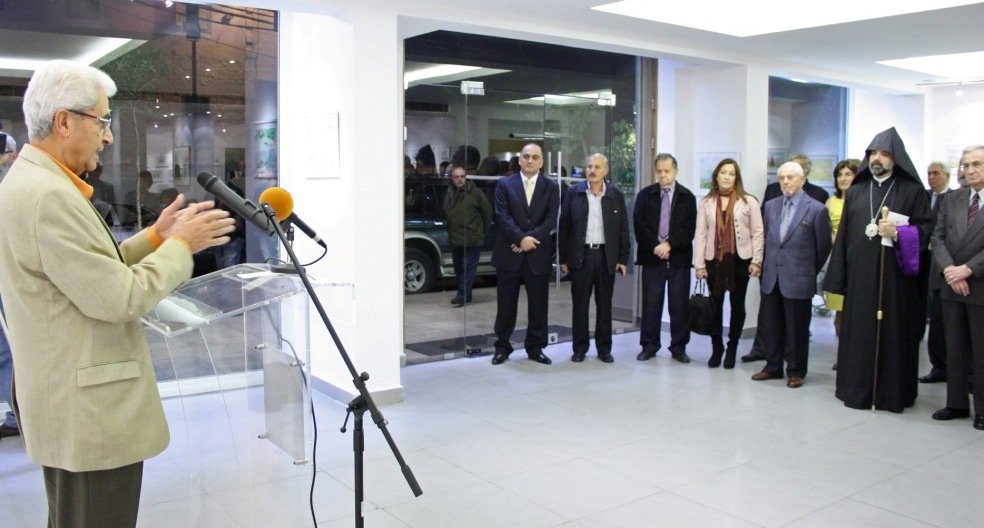 The opening of the exhibition of watercolor paintings by Dr. Haroutune Armenian was held on 14 November 2012, at 6:30 p.m., in the Hamazkayin Lucy Tutunjian Art Gallery, in the presence of art lovers and Hamazkayin members, as well as Dr. Armenian's friends and former colleagues. The exhibition features 90 paintings of different sizes.

The event opened with a speech by Ms. Suzy Derderian. She presented Dr. Armenian's intellectual and artistic work, which has formed an important part of his life along with his academic career. On behalf of the Art Gallery's director and committee, she wished Dr. Armenian continued success in his future endeavors.
In his speech, distinguished writer and literary expert BoghosSnabian stressed that Dr. Armenian's contributions to the scientific and cultural-intellectual fields do not contradict, but rather complement each other. He shed light on Armenian's intellectual capacity and vision.
The event ended with Dr. Armenian's speech, who thanked all those who came up with the idea of holding such an exhibition, and contributed to organizing it successfully. He added that the exhibited works are the fruit of his 35 years of work, and each painting has its unique story.
The exhibition runs until 17 November 2012, every day from 9:30 a.m. to 7:30 p.m. 

«Գեղանկարներս Իմ Կենսագրութիւնս Կը Պատկերեն» ~Յարութիւն Արմէնեան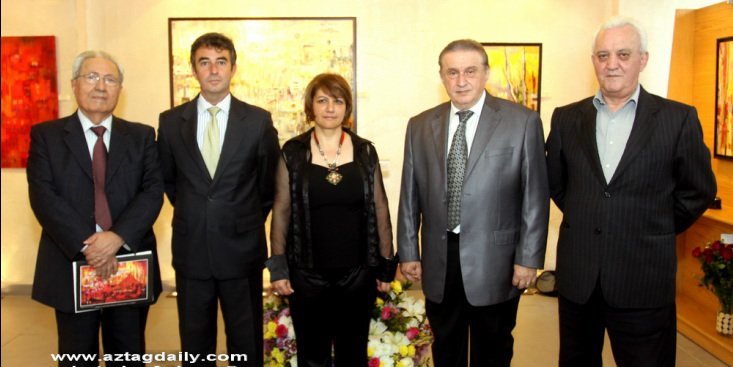 Warning
: A non-numeric value encountered in
/home/hamazkayin/public_html/artgallery/wp-content/plugins/weekly-class/classes/class.single.php
on line
321
May 19, 2011 @ 07:30